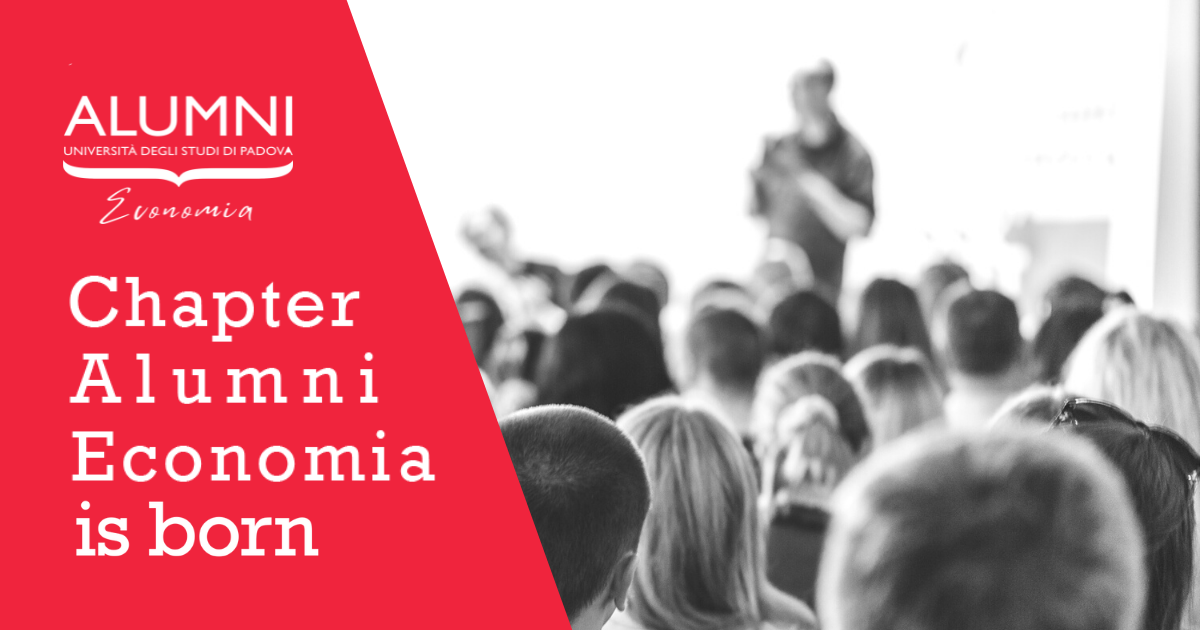 The "Chapter Economia" of the Alumni Association of the University of Padova is born!
It has been created thanks to the initiative and proactivity of a group of 5 alumni of the Department of Economics and Management "Marco Fanno" of the University of Padova.
"Right before COVID hit" says Stefano Gallinaro, one of the founders, "we realized that there was so much potential in our alumni network - spread all over the world, with many experiences and success - that we started working on an event to bring us all together again. Like the good old days. Needless to say, that plan went awry pretty quickly, with worldwide lockdowns and travel restrictions. That's why we decided to pivot to something that - in hindsight - is even better: an online community".

Here are the founders of Chapter Economia. From left to right: Stefano Gallinaro, Daniela Bottega, Gianluca Segato, Leonardo Bortolan and Emma Zamberlan.
The online community is hosted on the Slack platform, where alumni can meet old friends and get to know other alumni. They can share their experience, job opportunities, and also their issues. 
The aim of this community is to create a collective identity based on the common experience of getting trained in the "Marco Fanno" department. The chapter's motto is "different interests, same roots, shared inspirations".
"There was a desire to organise an event dedicated specifically to alumni, to get together and share experiences, but a survey among alumni revealed a clear preference to postpone the event so that it could be held in person. That's why we decided to create the Slack community in parallel", explains Daniela Bottega, also one of the founders of the Chapter and a member of the Alumni Association Board of Directors.
The Department of Economics and Management "Marco Fanno" enthusiastically supported the initiative since its inception, supporting the Alumni Association and the newborn "Chapter Alumni Economia" by promoting the initiative through its communication channels, and providing financial support for the start-up phase.
"We believed in the Chapter Economia project right from the start," says Professor Giulio Cainelli, Director of the Department of Economics and Management. "We are delighted that this initiative came from our alumni. We are really happy to be able to contribute to the success of this important project".
"We are satisfied to witness the birth of this new proposal despite the current complex period" comments Cristina Felicioni, Director of the Alumni Association.
Join the community! The more the merrier!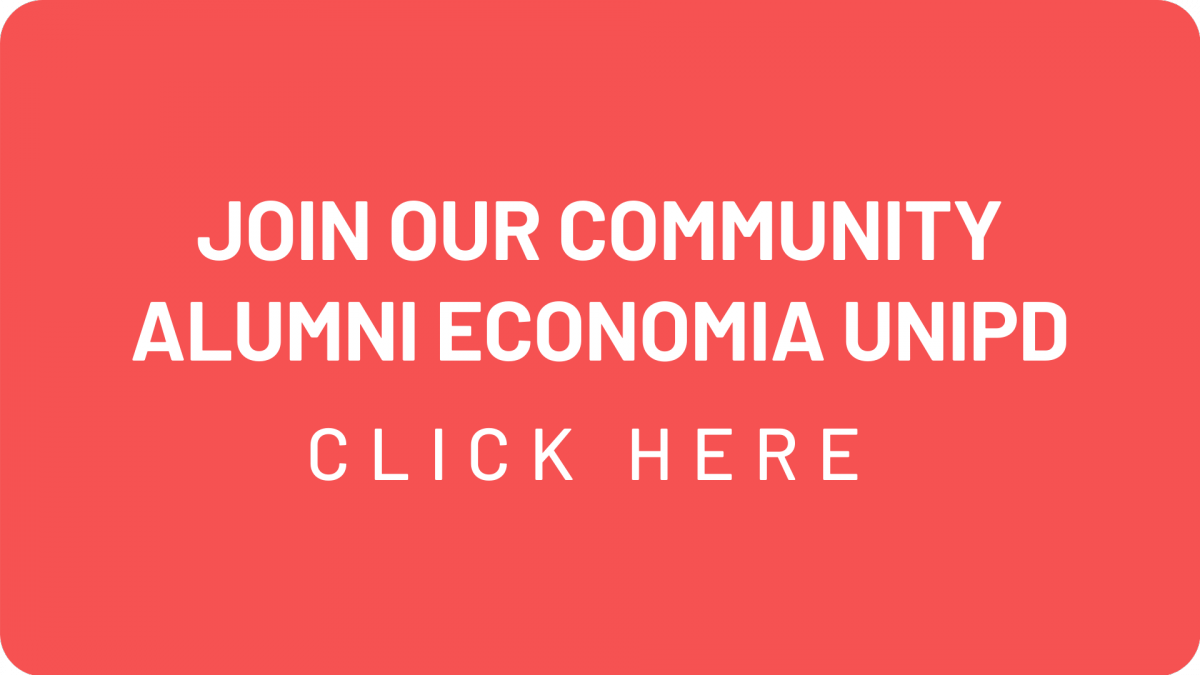 For further information please contact us at: economia.alumni@unipd.it