International Summer Program in Management USA
 ISPM USA is a 4 weeks Summer Program held in Michigan, in collaboration with the University of Michigan-Dearborn.
15 selected Unipd Bachelor's students will have the chance to join the 19th edition of this program, from July to August 2023.
The academic offer consists in two 6 credits courses fully held by American professors: Sales Management & Personal Selling and Corporate Finance.
Before leaving, students have to attend a two weeks online course.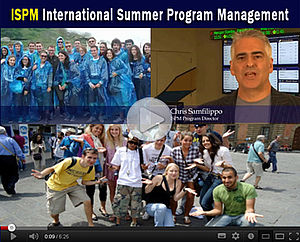 Sales Management & Personal Selling
The purpose of this course is to provide a general understanding of the practice of sales management. The course is designed to provide a basic framework of what sales managers actually do and how they solve problems they may encounter. Team presentations, case analyses and class discussion are used throughout the course to describe and explain the skills required of sales managers to achieve their objectives.
Corporate Finance
Introduces the financial goals of a corporation with particular attention to the creation of value. The time value of money and the valuation of financial and real assets receive particular attention.
Additional topics include risk and return, market efficiency, short-term financial management, and the domestic and international economic environments.



ISPM USA 2023 students ranking