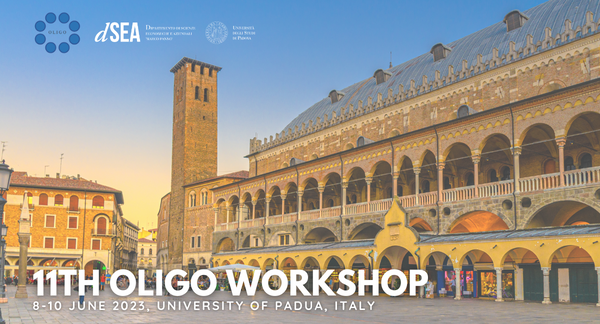 The Department of Economics and Management of the University of Padua is proud to host the Oligo Workshop 2023.
The event will be held in Padua on 8-10 June 2023.
The keynote speakers will be Gabrielle Demange (Paris School of Economics) and Massimo Motta (Barcelona School of Economics).
Papers should be submitted to oligoworkshop2023@gmail.com by 15 March 2023.
Download the call for papers here
Organizers
Riccardo Camboni (dSEA University of Padua)
Leonardo Madio (dSEA University of Padua)
Fabio Manenti (dSEA University of Padua)
Riccardo Domenico Saulle (dSEA University of Padua)
Orestis Troumpounis (dSEA University of Padua)
Paola Valbonesi (dSEA University of Padua)