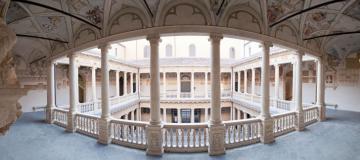 "Departments of Excellence 2023-2027" call
The Department of Economics and Management "Marco Fanno" is among the 15 Departments of the University of Padova selected to present their candidacy for the "Departments of Excellence 2023-2027" call.
The "Departments of Excellence" seal was already awarded to our department in 2018 when 180 departments of Italian state universities were financed by the Italian Ministry of University and Research based on their quality of research and innovative development projects.
"We are very pleased to be admitted to the selection process of the Departments of Excellence at the national level", says Paola Valbonesi, Director of our Department. "Competing for the excellence programme for a second five-year term implies we can keep investing in our research and teaching quality".