Call for applications | Double Degrees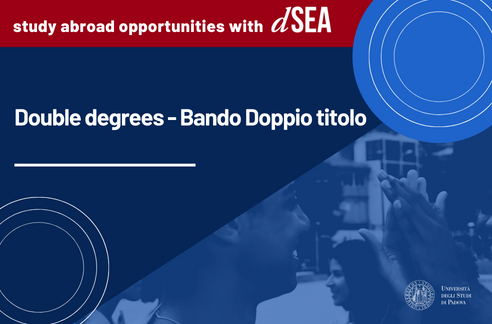 The Double Degree programmes allow students to spend their last year of study abroad and to obtain two degrees: one from the University of Padova and another one from a partner institution.
The calls for applications for our Double Degrees are now online until 25 November 2022 at 12.00 pm.
Our International Office organised two Virtual Fairs to present our partner universities. 
The first Virtual Fair was dedicated to our second-year Bachelor's degree students in Economics (TrEC). 
You can watch the video here
The second Virtual Fair was dedicated to our first-year Master's degree students in Business Administration and in Economics and Finance (curriculum Banking and Finance).
You can watch the video here
For more information on our Double Degree programmes and for the calls for applications click here