Master in International Business for Small and Medium Enterprises - MIBS
Covid-19: precautionary measures
The Department of Economics and Management "Marco Fanno" is acting very carefully in response to the Covid-19 outbreak to protect everyone's safety (students and staff).
For more information click here.
---
Description
The MIBS is a first level professional post-graduate Master of the University of Padova.
The duration of Master MIBS is one year.
The MIBS offers the path Supporting SME Internationalization & Web Marketing
Lectures will last six months, fully taught in English, and will be held on Friday and Saturday, 8 hours per day. 320 hours of lessons in total consisting in frontal teaching, workshops, team building, case studies, company visits, etc.
After the lessons, 3 months internship will be organized, as the best way to put in practice the knowledge acquired during the Master. Our tutor will help in the matching between students' competences and firms needs.
Aims and Objectives

Master MIBS is devoted to train new professional figures applying the concepts, contents, languages, and methods of management for the support of internationalization, commerce, and finance. The Master provides the acquisition of specific knowledge in different fields of management: innovation, organization, marketing, digital media marketing, international law, logistics, international commerce, and finance.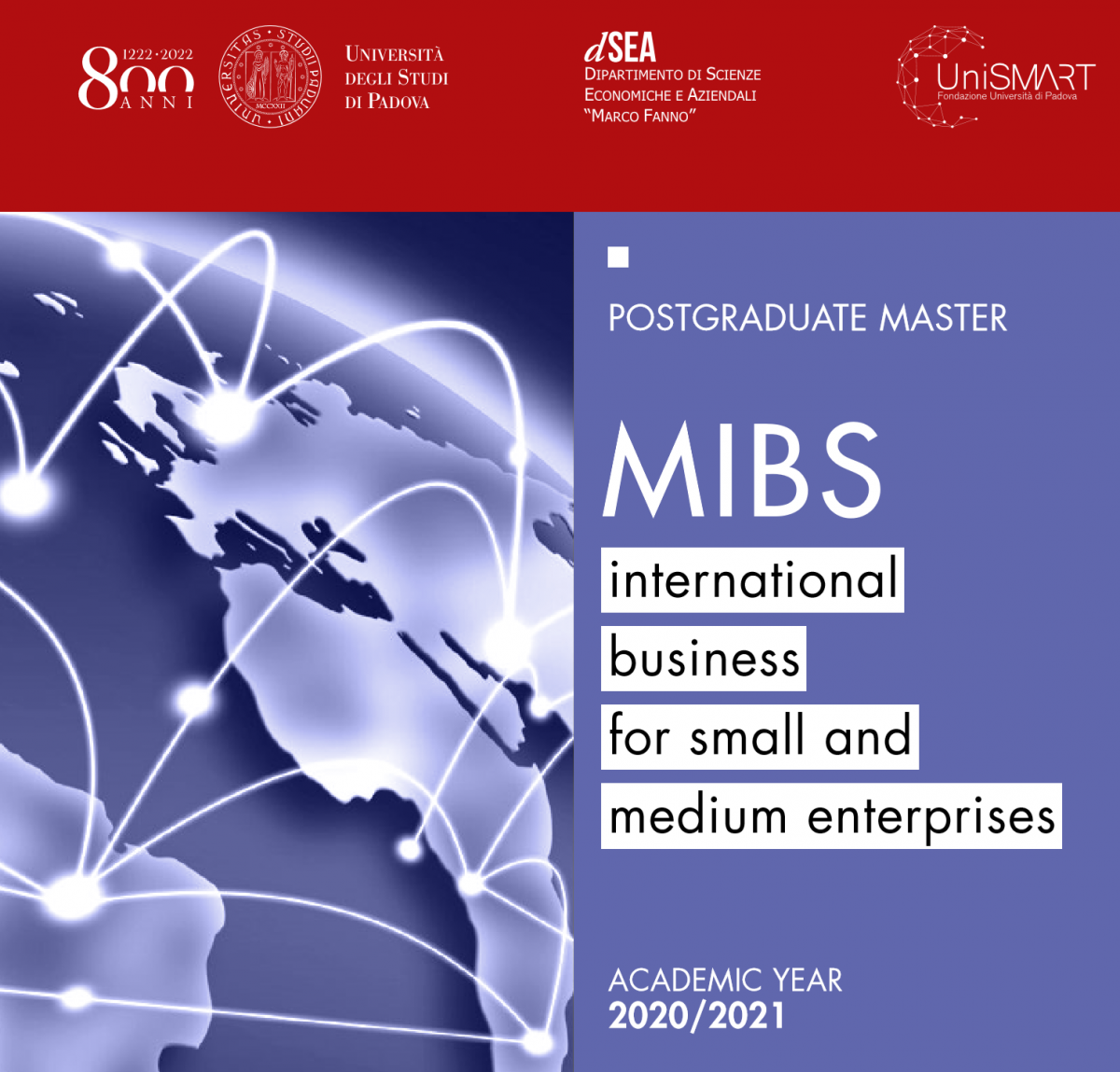 Click here to download our brochure
Contact us for more information.
Department of Economics and Management 'Marco Fanno'
Torre Portello C3, Via Bassi 1, 35131 Padova
Master Office - 4th floor
Office hours: Monday- Friday 09.30 - 14.30 
Tel: +39 049 8271228-9
E-mail: master.economia@unipd.it